Garpanchkot Garh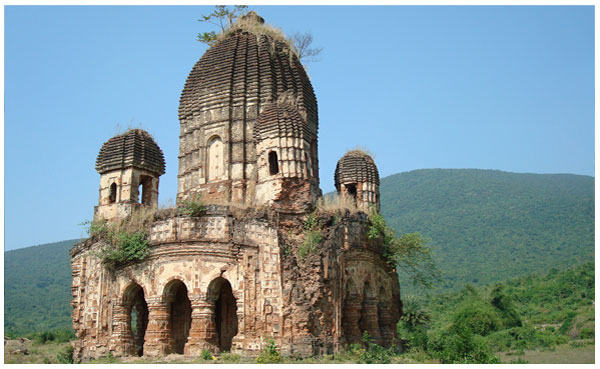 Garpanchkot or Garh Panchkot was a part of the Singh Deo dynasty of Panchkot located at the southern foothills and a group of temples are still standing as mute spectators of the rise and fall of the dynasty.The temples are of different architectural styles, the principal one being a 'Pancharatna' temple accompanied by 'Jor-Bangla' type and more than one 'Pirha' type temples made of stone. The Pancharatna temple still carries some depleted but exquisite piece of presumably pre-muslim period terracotta work on its arches and pillars. 500 meters away and a bit up hill from the main ruins of the Garpanchkot (
Garh Panchkot
), lies 'Dhara' a perennial spring channeled through a 'Cow mouth' made of stone.
Panchet Dam
Panchet Dam has been constructed a little above its confluence with the Barakar. While Dhanbad district is on the northern bank of Panchet reservoir, Purulia district is on the southern bank. Panchet Hill rises above Panchet Dam. The Panchet Dam is an earthen dam with concrete spillway. The reservoir taps a catchment area of 10,961 square kilometers (4,232 sq mi). The Panchet Dam has a storage capacity of 170.37 million m3 to dead storage and 1497.54 m3 to top of gates. Two units of 40 MW have been installed for power generation.
Birinchinath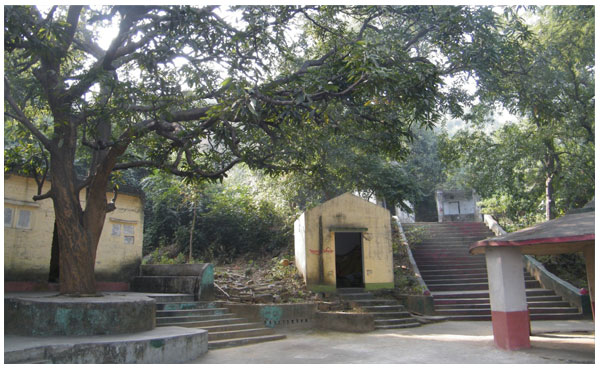 Near Mandandi, on the southern lower slopes of the Panchet hill, it is the site of an old temple which has now disappeared. Asunkenlinga is approached by steps into a pit with a modern superstructure. Many stone fragments with architectural mounding and incisions are lying about, some have been reused for making the steps up the hill. Fragments of amalaka and finial suggest the former existence of a rekha-deul here.  A Nandi bull near another ancient linga and the pedestal of an old image. Apart from Birinchinath, modern painted clay-images of Radha-Krishna and Sarabhuja Jagaddhatri are worshiped in the modern structures.
Maithon Dam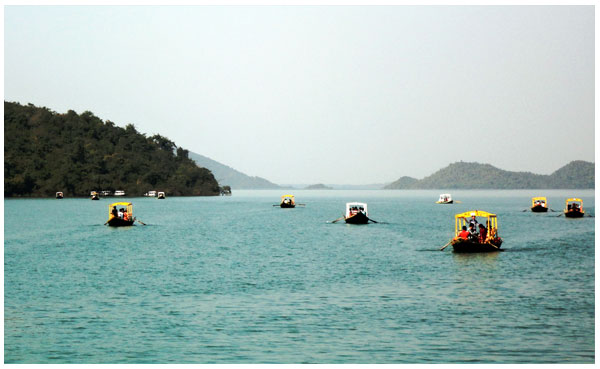 Maithon Dam is located at Maithon, in the state of Jharkhand, It is 15,712 ft (4,789 m) long and 165 ft (50 m). high. This dam was specially designed for flood control and generates 60,000 kW of electric power.There is an underground power station, the first of its kind in the whole of South East Asia. The dam is constructed on the Barakar River. The lake is spread over 65 square kilometres (25 sq mi).
Joychandi Pahar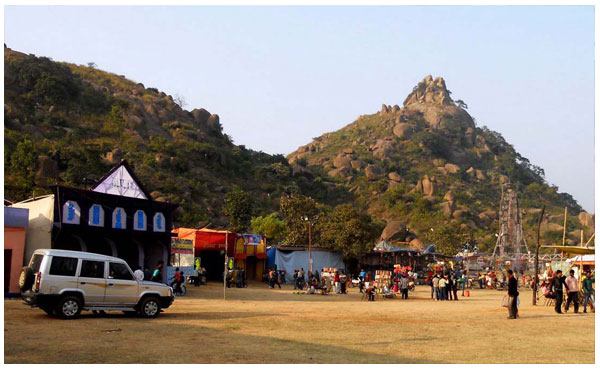 Joychandi Pahar is a very popular tourist attracted hill in the Indian state of West Bengal. It has an average elevation of 155 m (509 ft).It is 3 kilometers from the sub-divisional town of Raghunathpur, Purulia district. It is on the Purulia – Barakar road, is a popular tourist center and major attraction for rock climbing.
Kalyaneshwari Temple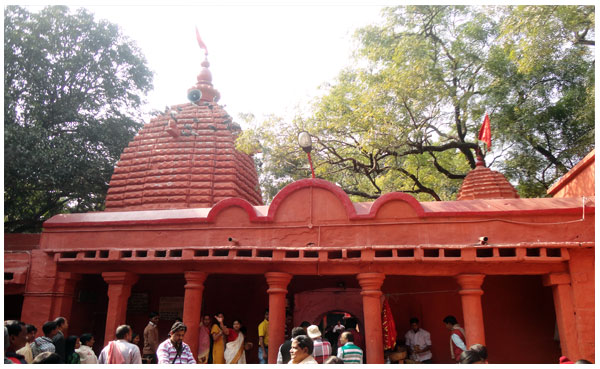 The Kalyaneshwari temple 6 km away from the Maithon dam is considered to be the seat to a very powerful deity, Ma Kalyaneshwari. The temple was erected in the early 1900s. Kalyaneshwari is a 500-year old centre of Shakti worship. The present temple, however, is not very old and was constructed by Panchakot Raj. The temple of Goddess Kalyaneshwari is believed to fulfill the wishes of childless women.
Baranti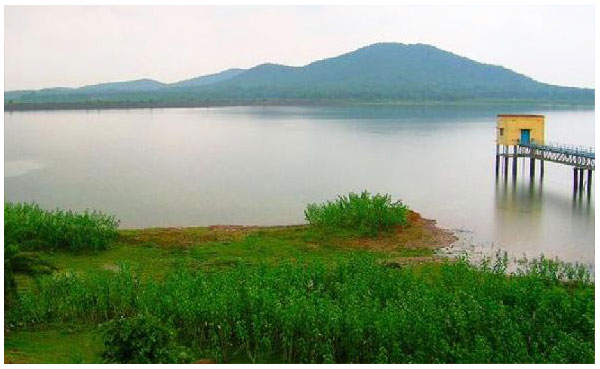 Baranti is a small, quiet and scenic place. There is a 2 km long irrigation project dam, located between two small hillocks, Muradi Hill and Baranti Hill. Baranti is in the vicinity of Ramchandrapur Irrigation Project.  A grand view of the reservoir from Baranti. It is part of the wonderful Rarh countryside and wonderful picnic spot.